SHUTTER HARDWARE FORGED TO LAST
Southern Crafted Millwork offers exterior shutter hardware for the finishing touch on your installation. Our hardware is not only decorative, but functional as well. Our "L" hinge comes in a 2 ½" offset for frame construction as well as a 4 ½" offset for brick construction. This pintle hinge application allows for shutter removal. Stainless steel screw fasteners are provided for this application. Additional hardware items are available upon request.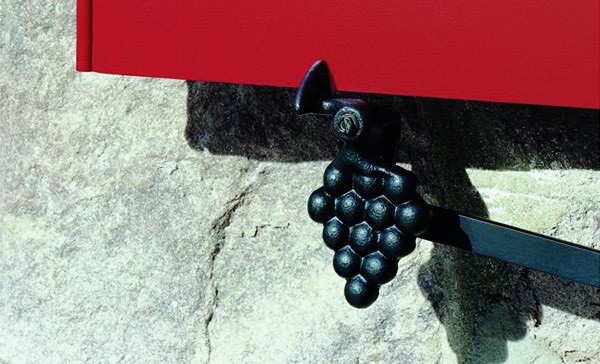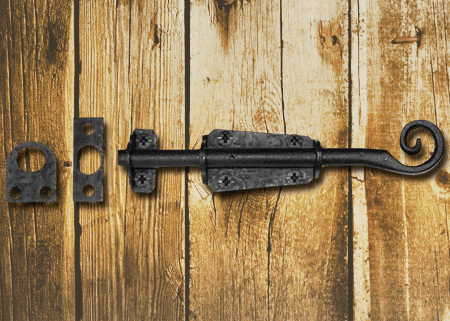 FORGED IRON BOLT
Overall bolt length 6", back plate 2 1/4" x 1 1/4", stainless steel screws included.
NEW YORK STYLE SHUTTER HINGE
Frame Construction: Specs: 1 1/4" offset, 2 1/2" reveal
Brick Construction: Specs: 2 1/4" offset, 4 1/2" reveal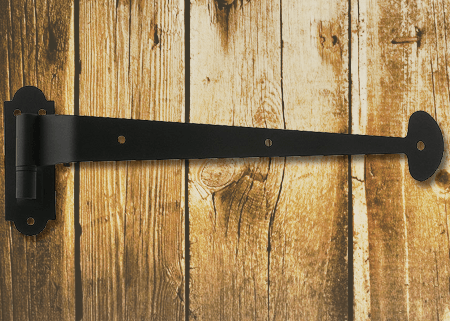 STAINLESS STEEL STRAP HINGE
Specs: Flush, 13 3/8" strap length, adjustable pintle with fasteners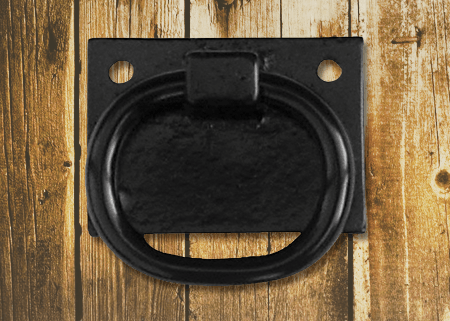 SHUTTER RING PULL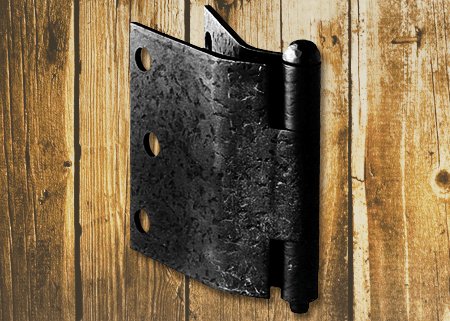 SHUTTER HINGE
Specs: 3" x 5" open, maxium throw 2 1/2", hinge is reversible w/ loose pin. Made w/ curved offset to throw shutter clear of window.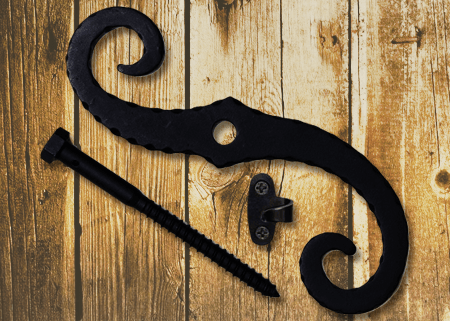 SHUTTER "S" DOGS
Specs: 7″ steel reversible, (not handed). 4 3/8″ lag screw.