Red Oak Flooring in a Variety of Widths
Reclaimed Red Oak wide plank flooring has a rustic appearance that works well with most applications. Much of what we reclaim in Red Oak comes from barn timbers that we source out of Virginia.
We at Southern Crafted Millwork believe in repurposing these old timbers and recreating the beauty that can only be found in old growth timber.
Southern Crafted Millwork's reclaimed Red Oak plank flooring characterizes that "old world look" with its stress cracks, tight knots and worm holes with color variations. The highly defined grain characteristics with the durability of Red Oak makes this one of our more sought after wood species.
Milled from large timbers and repurposed boards
Variations in color along with stress cracks and tight knots add to the rustic design capabilities
Scattered nail holes are part of the true character of reclaimed timbers
SPECIFICATIONS
Plank flooring widths: 2-1/2″ to 7″
Plank flooring thickness: 3/4″
Random lengths
Pricing provided based on customer specifications.
In addition to our reclaimed hardwood species, please know that we offer Red Oak, White Oak and Cherry in "NEW" random width hardwood flooring. This is being done in an effort to offer you a quality hardwood floor that replicates the character found in reclaimed flooring at a more affordable price.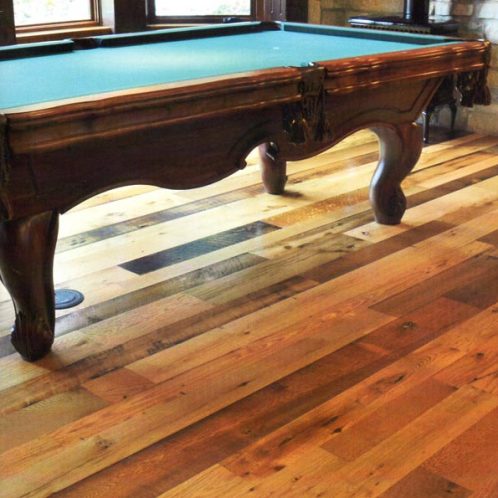 See Also: Reclaimed Heart Pine I Reclaimed Wormy Chestnut | Reclaimed Walnut | Reclaimed Cherry I Reclaimed White Oak